The rare and neglected religious films previewed in the GFA Trailer above are powerful examples of our Christian film heritage. Many of these historic films were crafted by talented Hollywood filmmakers expressly for Christian organizations. Other films with strong spiritual themes were produced by traditional studios for mainstream theatrical and television audiences. These vintage films reflect Biblical history and Christian ideology, while addressing topics that remain relevant to contemporary audiences. Fans of classic movies and Bible history will find them especially appealing. The films remain engaging and inspiring, and richly deserve to be rescued, restored and widely reissued.
Gospel Films Archive is a private/public partnership. Contributions are welcome and tax deductible. Especially needed are funds for color restoration of many 1960s and 70s titles. Learn more on how you can help by visiting our Film Restoration Page.
Here are the first five Gospel Films Archive DVD Collections available worldwide from our good friends at Vision Video. They are also available from Christian Cinema, Christian Film Database (CFDb) and other participating retailers. More information about each collection is at DVD Collections.
GFA presents Free Streaming Gospel films on Christian Movie Classics!
Discover Christian Movie Classics and our new DVD releases: HERE!
Watch dozens of GFA films Free and without ads right now at Christian Movie Classics!
*******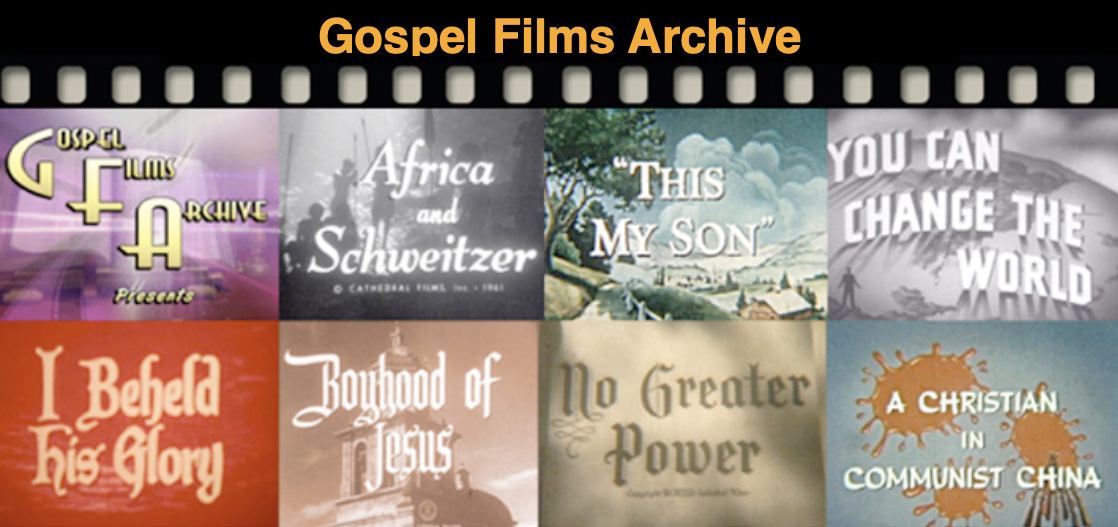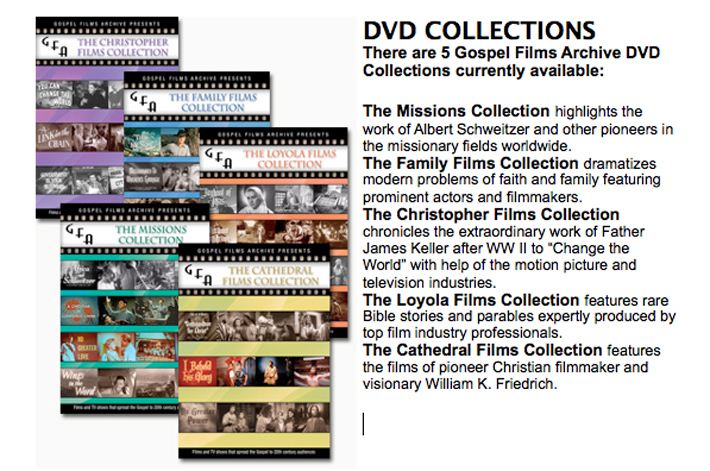 Plus the Christmas Collection and Easter Collection.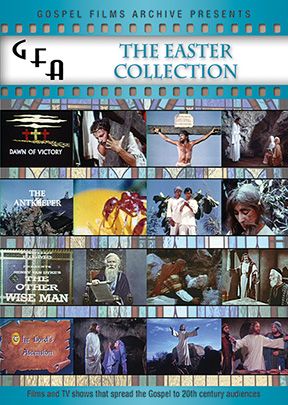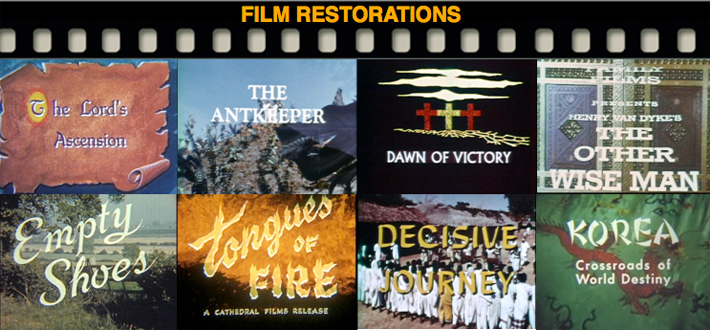 Many 16mm film prints in the Gospel Films Archive require some level of restoration prior to worldwide distribution. Here are scenes from 10 rare and historically relevant gospel films that GFA has recently restored for future release.